What kind of music do you listen to? RNB, ballad, rock, pop or hip-hop? and saan mo ito pinapakinggan? Sa smartphone mo ba? Music download ala iTunes, ung sa sikat na Spotify or do you prefer to go old school like CDs? Here's a bit of history of how music was shared and bought from way back to now.
Before the CD's came out, there were the much older mediums in which music is recorded. Have you ever got one of these? Vinyl records, or simply vinyl. It is also known as a phonograph record (also known as a gramophone record, especially in British English, or record) is an analog sound storage medium in the form of a flat disc with an inscribed, modulated spiral groove. – Source: Wikipedia . Been curious about these way back pero mahirap na makakita neto or some what rare na specially ung player na gagamitin for these types. Mala collectors editon.
In the foreign scene, a lot of famous rappers have vinyl records of their albums like N.W.A, Nas, Run DMC and even 2Pac but with a little searching in the worldwide web, I found even Kendrick Lamar has a vinyl record under his name. How? Obviously the prowess of technology nowadays. So if you're into these kinds of records, maybe there's a copy out there of your fave rapper's album circulating.
And comes the Compact Audio Cassette! also commonly called the cassette tape or simply tape or cassette, is an analog magnetic tape recording format for audio recording and playback. It was released by Philips in 1963. Source: Wikipedia .
Eto ung bida ung lapis mo or ballpen para lang i-rewind ung tape without the player or kung accidental lumabas ung tape sa loob tapos kelangan mo sya i-rolyo uli. 90's kid will surely understand.
Sino nga ba ang ka una unahang nagkaroon ng record in the Pinoy Hip-hop scene? It would be singer and stand-up comedian Dyords Javier and his record "Na Onseng Delight", and Vincent Dafalong "Ispraken Delight". 1st in the Philippines and in Asia according to Wikipedia. Not sure if these are in the form of vinyl records or in cassette
Dyords Javier and Vincent Dafalong: The 1st Pinoy Raps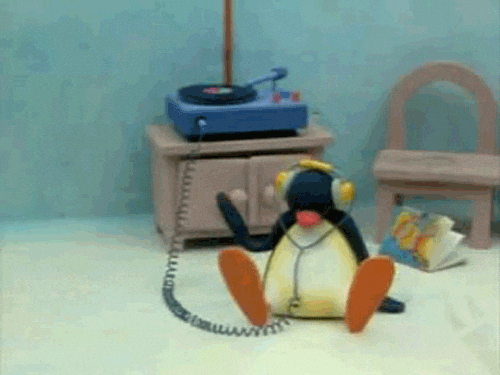 Personally, wala ko ni isang cassette tape ng isang Pinoy Hip-hop artist before but I bet there are tons of it and isang name na pedeng mong lapitan tungkol dito is Prince Panlilio. Know more of his hip-hop collection at the related post below
Related post: Random Interview: Prince Panlilio (A Hiphop CD & Tapes Collector)
And then comes next sympre, Compact disc (CD). a digital optical discdata storage format that was co-developed by Philips and Sony and released in 1982. The format was originally developed to store and play only sound recordings (CD-DA) but was later adapted for storage of data (CD-ROM). Source: Wikipedia
Ang daming pedeng gawin netong cd before, pede sya maka-save ng photos, movies at iba pang data ndi lang music. I remembered dumadayo pako sa Recto banda kasama ng mah nigga ko makapag pa burn lang ng cd na punong puno ng hip-hop and rnb tracks. It can be played with a cd player or if me cd-rom ung pc mo.
Tambayan namin ni mah nigga before. Punong puno to ng mga cd's at iba pa (pirated sympre, or naka burn na for you my dear). Jan kami nakakahanap ng mga rare copies ndi lang music, installers, movies, series and ung sextape ni Pamela Anderson (yea boi!). Libot libot ka lang jan, dami choices ingat sa snatchers nga lang and sa mga alagad ni Madam Auring na minsan na kaming tinitigan head to toe ni mah nigga dati balak ata kami i-take home.
And now, the digital age, music download ika nga. The digital transfer of music via the Internet into a device capable of decoding and playing it, such as a home computer, MP3 player or smartphone. Popular online music stores that sell downloadable singles and albums include the iTunes Store, Amazon MP3, fairsharemusic, eMusic, Google Play, CD Universe, Nokia Music Store, TuneTribe, Xbox Music and MyMusic.com.ng. (Wikipedia)
Matic na matic, internet lang katapat neto browse browse sa iTunes and shit, pay via credit card or debit card ata in seconds, BAM! nasa desktop pc mo na, smartphone etc. ready to listen agad, no brainer.
Meron din file sharing sites na direkta mo din sya pede idownload gamit lang ay links like Media Fire and ZippyShare or artist nowadays also utilize Soundcloud, Spotify wherein artists can upload their songs form it under a playlist and allows listeners to download them or stream them from the apps. Super fast pace eto and malawak ang audience na pedeng ma reach out since its obviously online, world wide web baby!
With the help of Facebook, Instagram, Twitter etc. artists can reach out from thousands to millions combined with these online platforms that can surely introduce their music to the world but nothing beats the old school though. Iba parin ung may physical copy for me with the CDs and all but times change and so do the music. Baka forward more to the future malay mo ung hip-hop songs na like mo direkta na sa utak ng tao ma dodownload and somehow mag pla playback nalang sya internally, ikaw lang nakakarinig = baliw kana.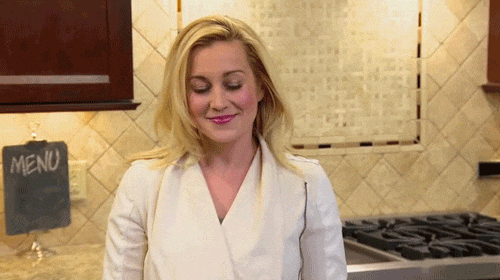 90's kiddo kaba and ngkaroon ka din ng mga cd's and cassettes dati? pa burn burn ng songs sa cd or bibili sa quiapo or kahit saang kanto and bangketa or naabutan mo na ung digital age and mapapa sabi ka ng "WHAT ARE THOSE???" sabi ni Shuri sa old school sandals ni T'challa a.k.a Black Panther. Let us know in comments section below or hit us back on our Facebook page. San ka nakikinig ng fave mong hip-hip songs?